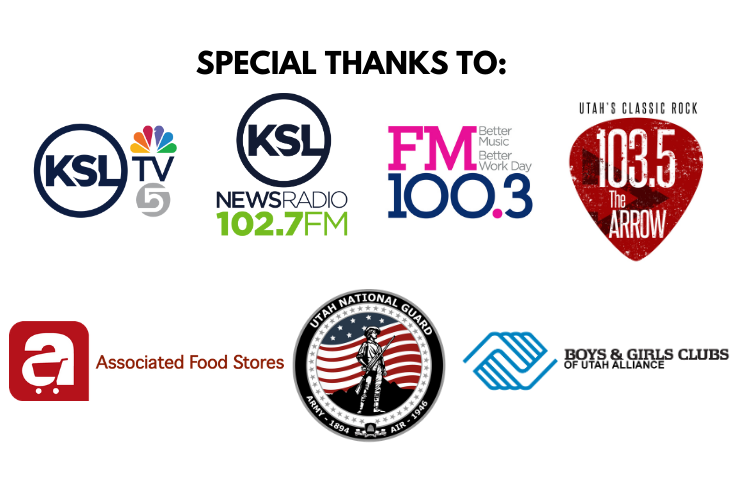 From https://www.utahfoodbank.org/events/feedutah/ here is more information.
When: March 20, 2021 (tomorrow)
Where: Everywhere in Utah!

On Saturday, March 20, 2021, multi-faith based congregations, organizations and residents throughout Utah will collaborate with Utah Food Bank for the first annual statewide Feed Utah food drive, in partnership with Associated Food Stores, JustServe, The Church of Jesus Christ of Latter-day Saints, the NAACP,  Bonneville Salt Lake (KSL TV, KSL Newsradio, FM100.3 and 103.5 The Arrow), the Boys & Girls Clubs of Utah Alliance and the Utah National Guard.

This food drive will help provide food to the estimated 511,000 Utahns who are facing hunger this year—many of whom for the first time due to economic fallout resulting from the COVID-19 pandemic. Even more alarming is that 1 in 5 Utah kids are unsure where their next meal will come from.

Our hope is that the Feed Utah food drive will bring together the power of Utah's diverse religions, communities and organizations in the fight against hunger—all while adhering to strict social distancing recommendations and safety protocols.

Residents across the state will receive door hangers during the days leading up to the food drive, and Utah Food Bank asks the public to help by placing a bag of non-perishable food outside their front door by 9am on the day of the food drive for pickup by volunteers.

Donated food will be distributed to Utah Food Bank, and its 203 partner agencies across the state. Find out more HERE.